Get connected with people with the same passion!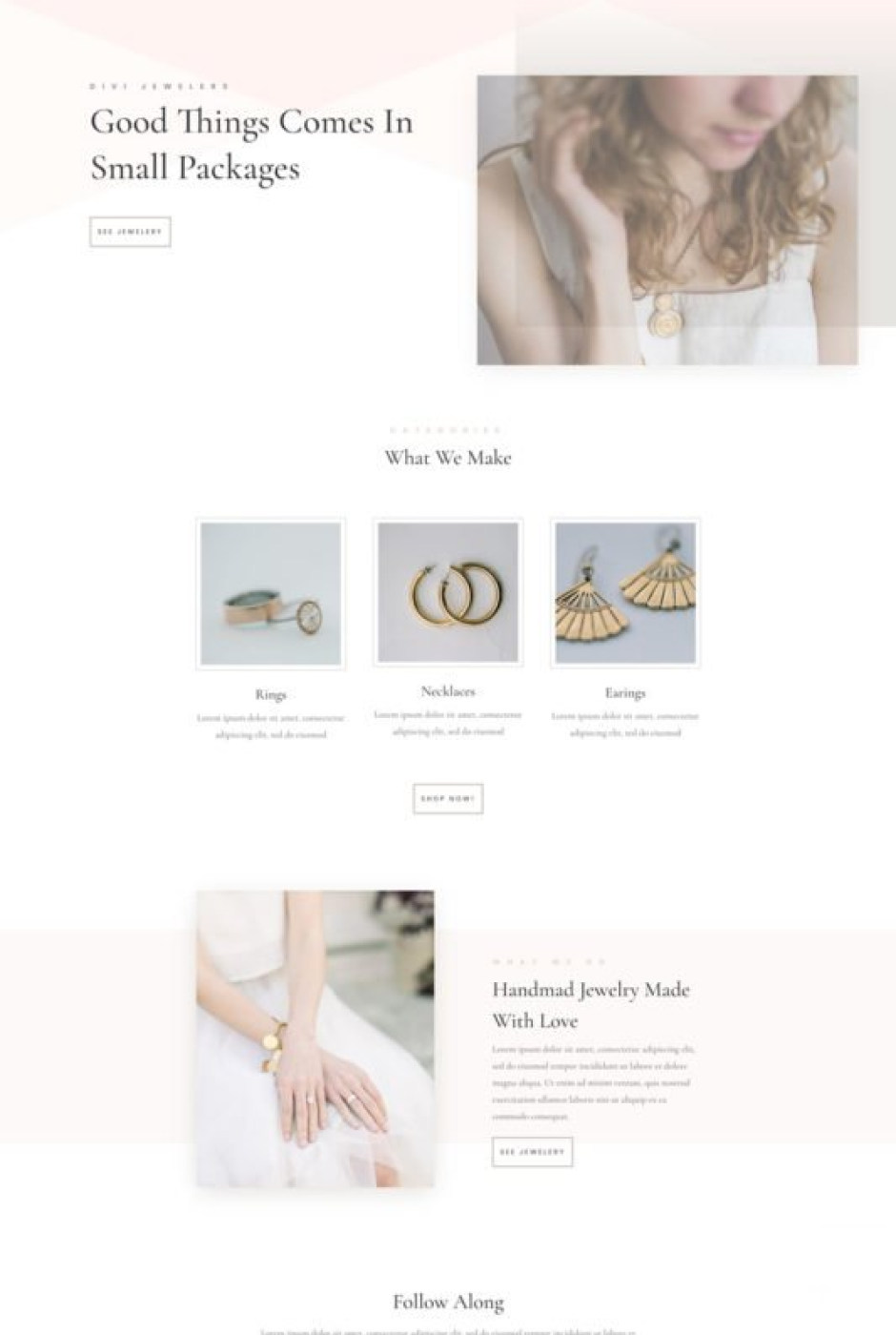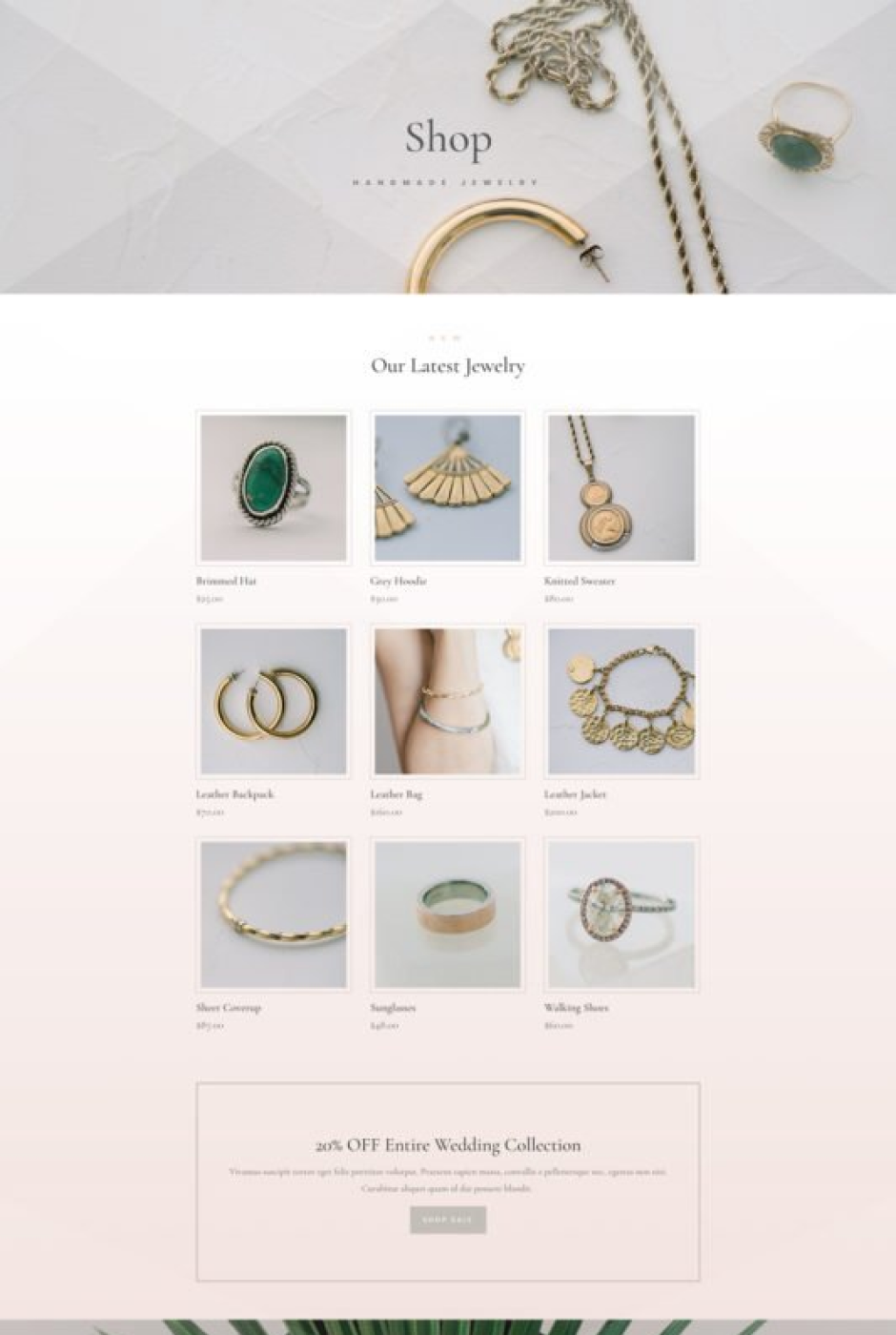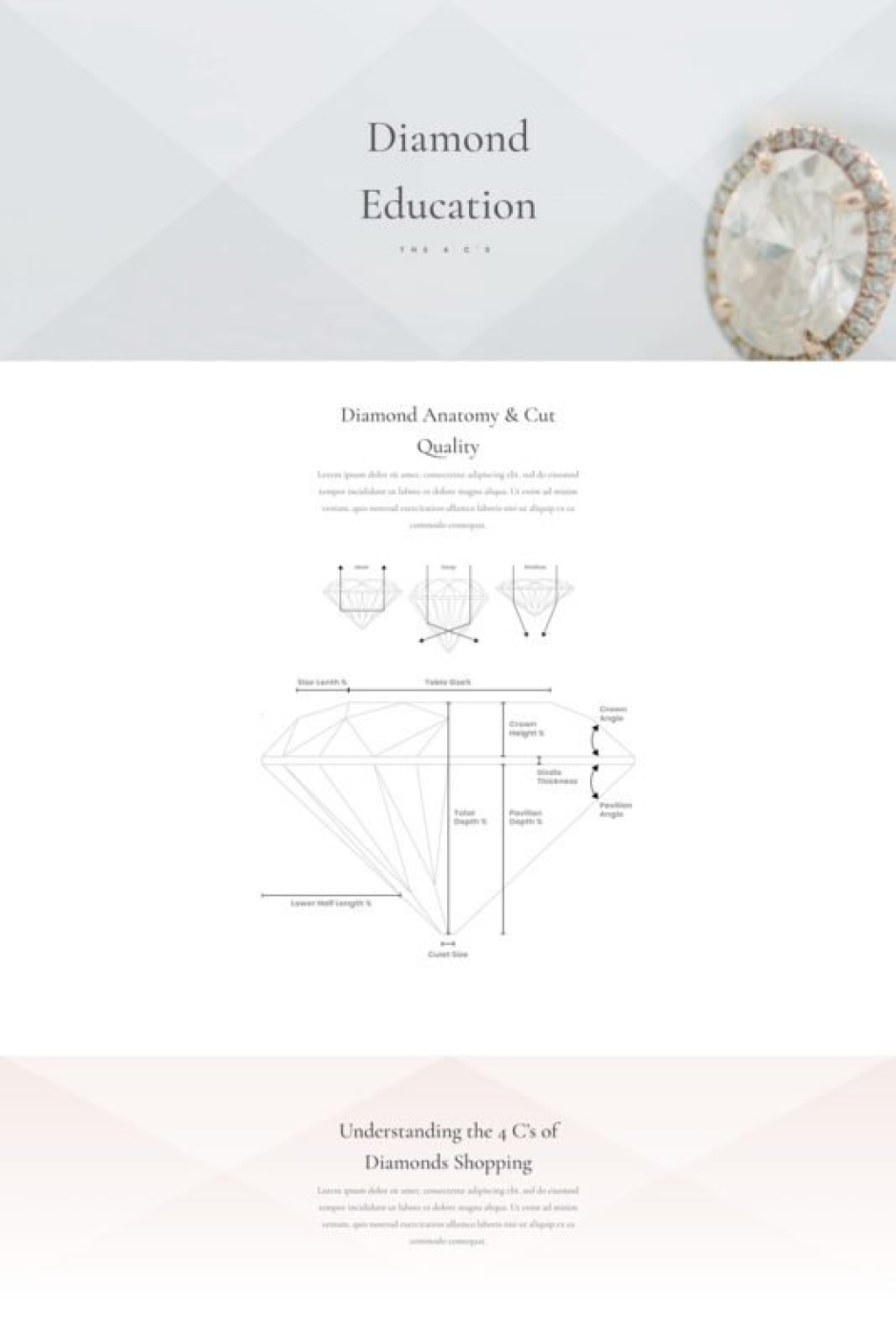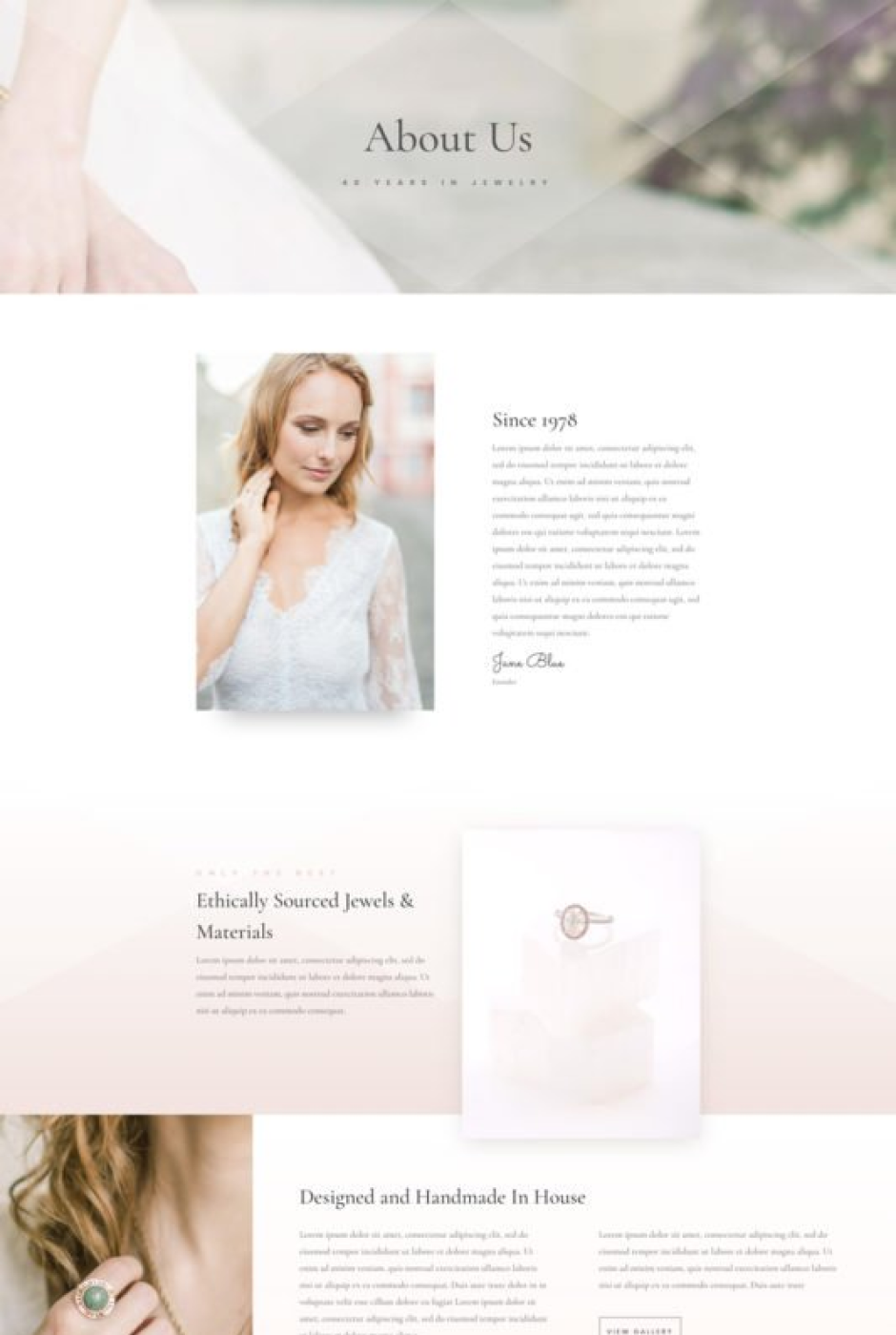 Entrepreneur Blog
The Entrepreneur Layout Pack's 7 elegant layouts, high-quality images and beautiful illustrations make the layout pack an excellent choice to create a classy website from scratch. The use of soft colors and elegant font families give visitors a luxurious and refined feeling that perfectly represent the quality that's expected from a skilled and respectable enterprenuer.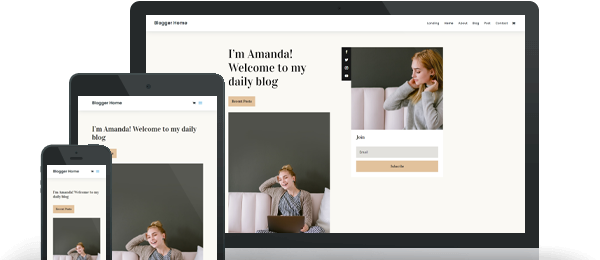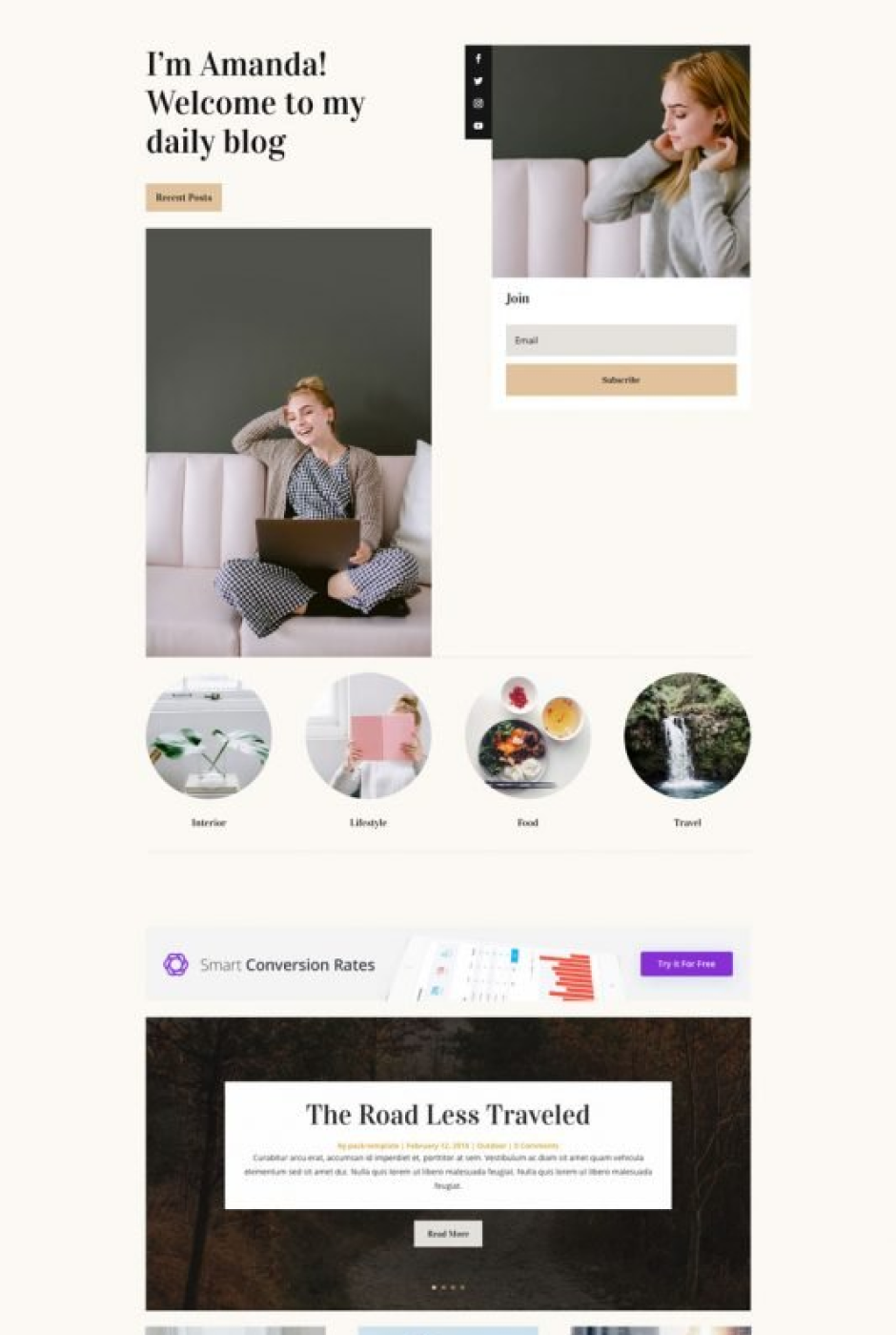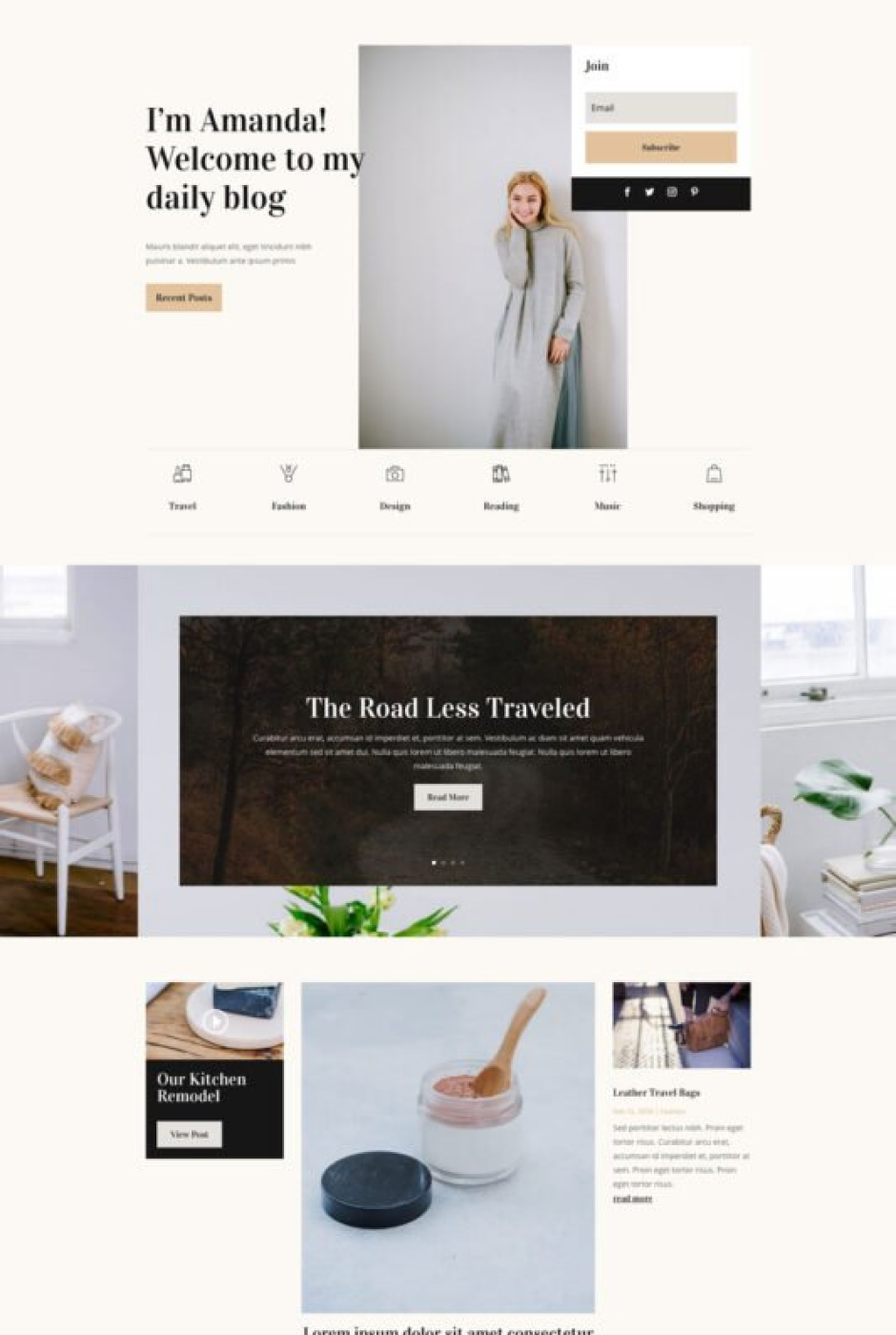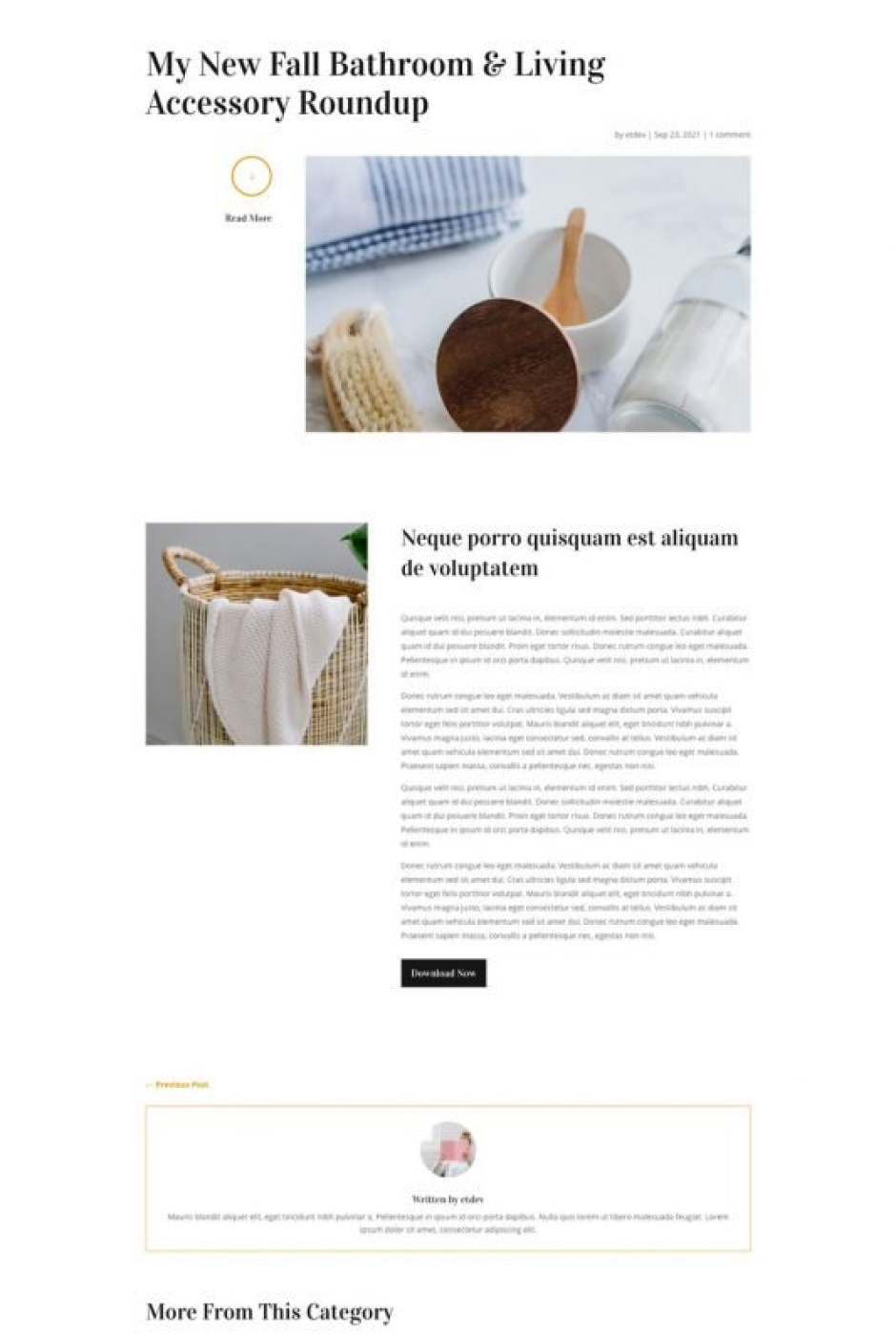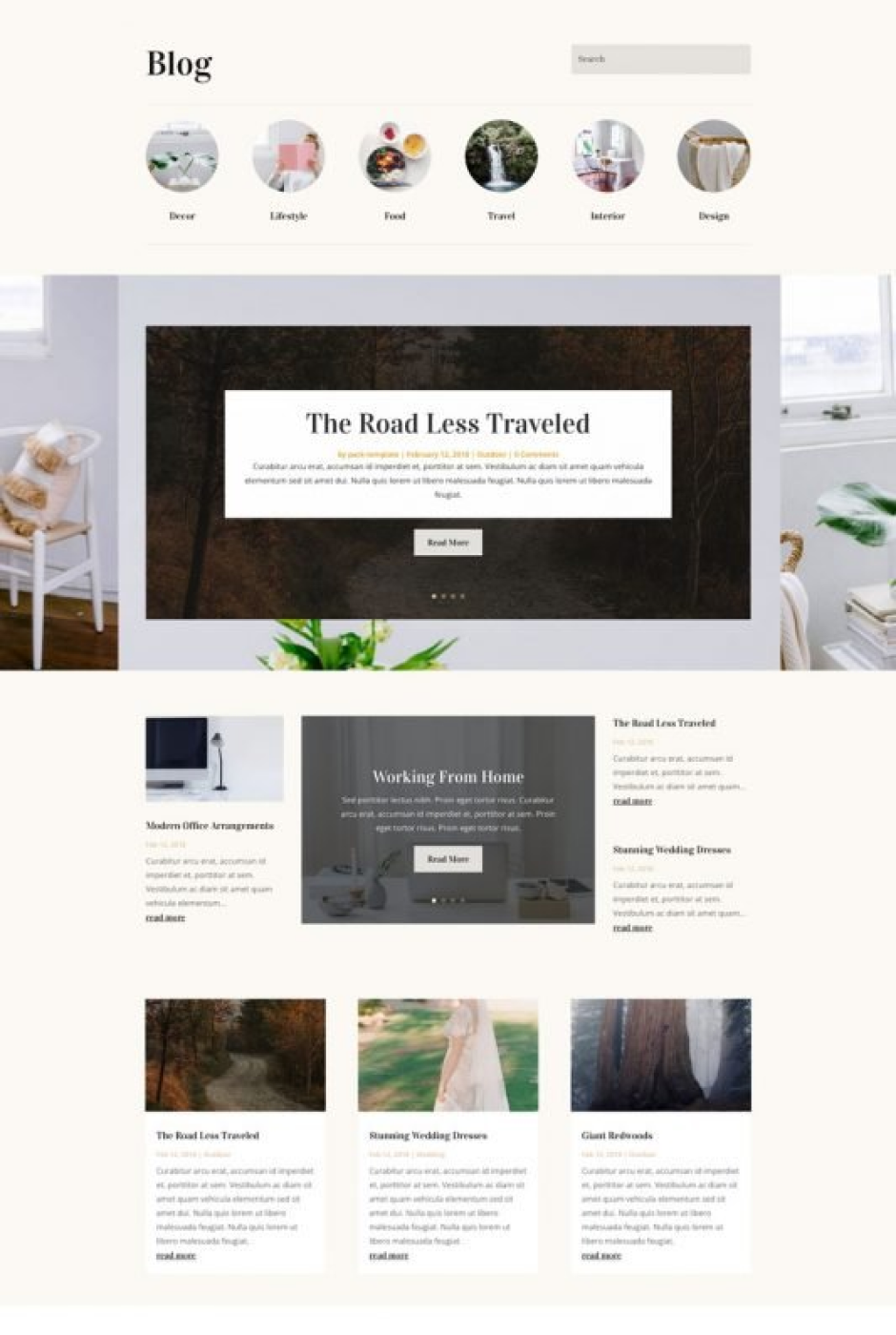 Lifestyle Blog
If you're looking for a layout pack to start using for your blogger website, you'll want to check out the Blogger Layout Pack for Divi. This layout pack allows you to represent yourself in a modern-day designed website. You get a blog and post layout that'll allow you to effortlessly blog and communicate with your audience!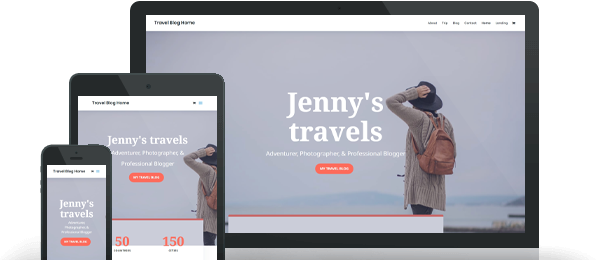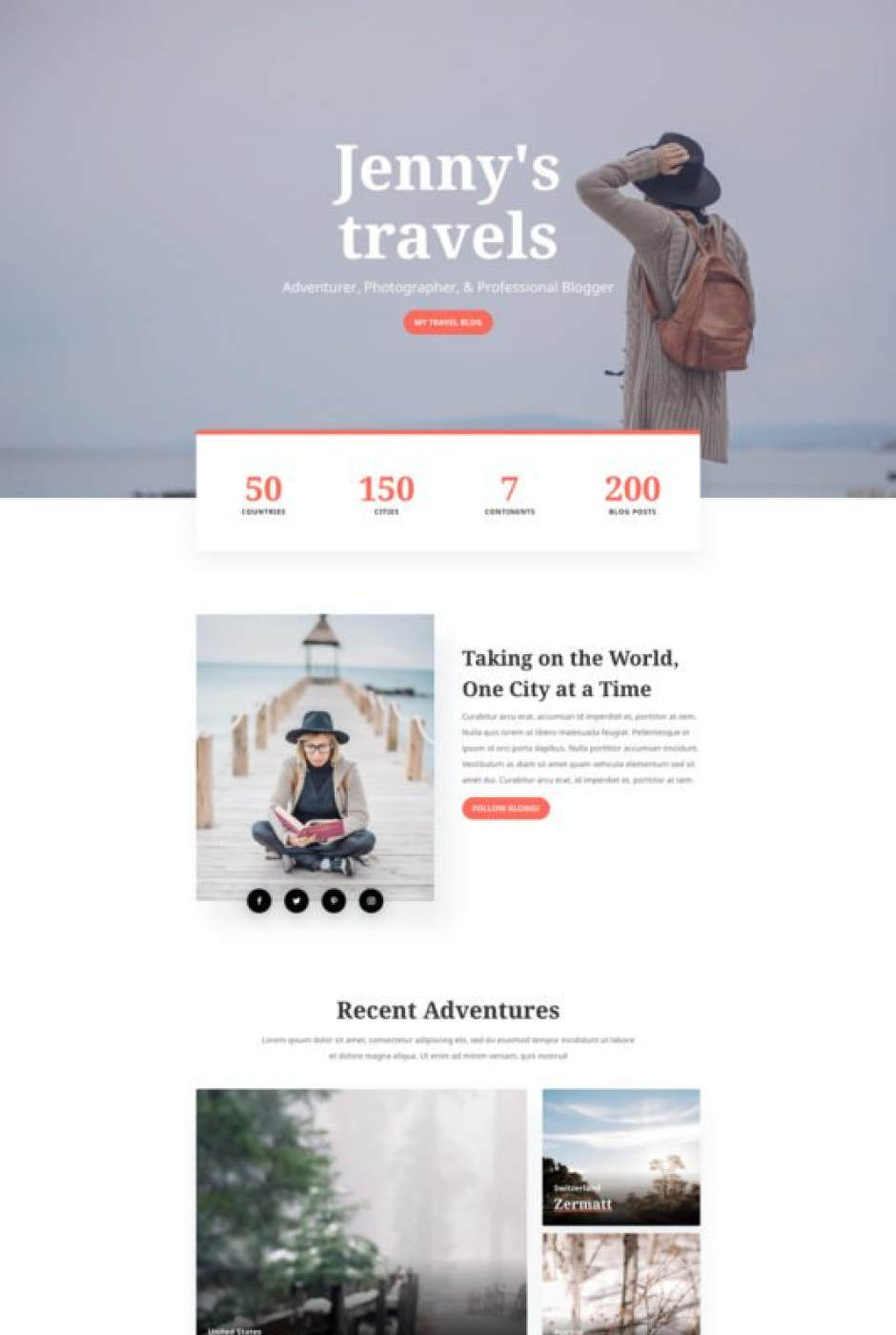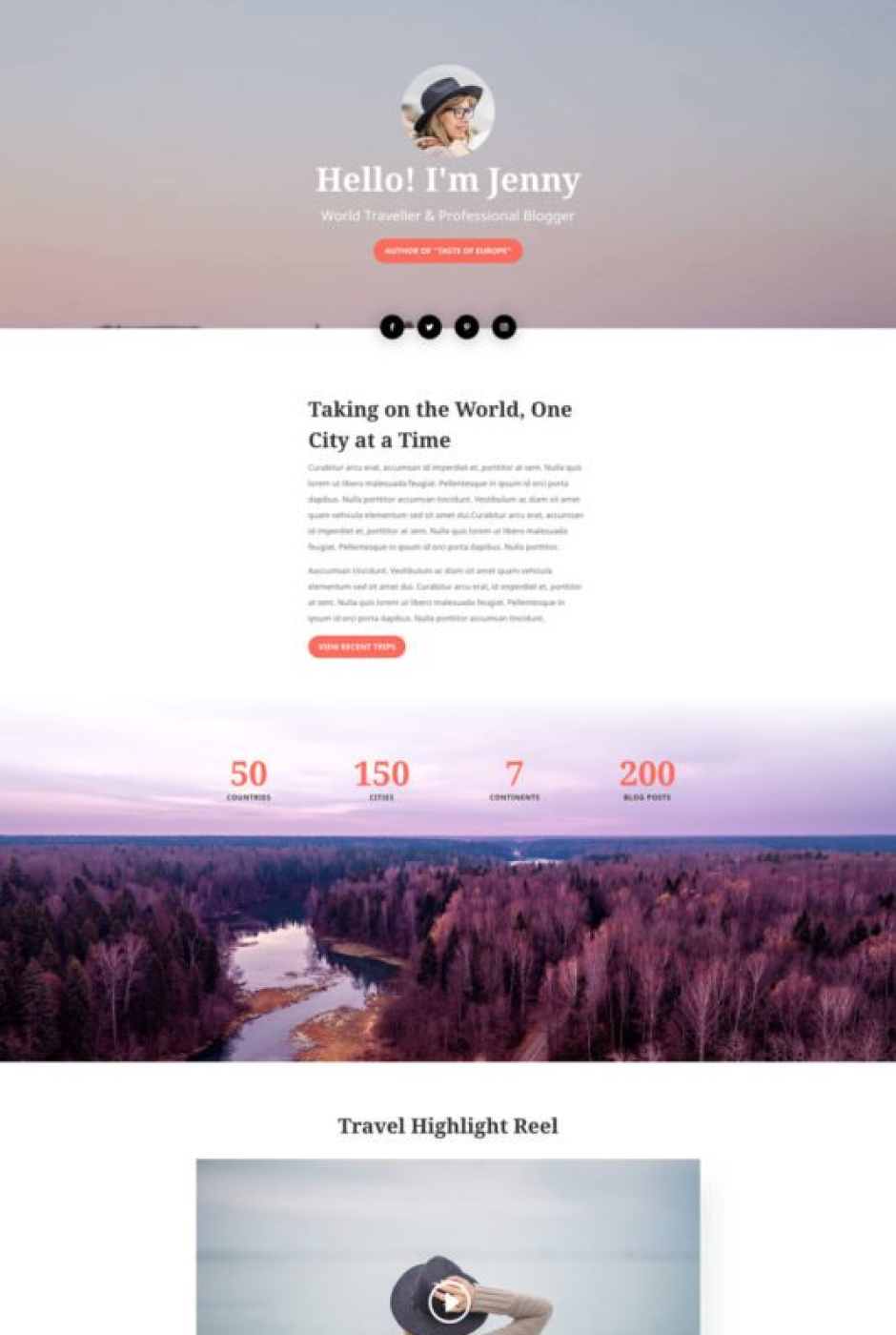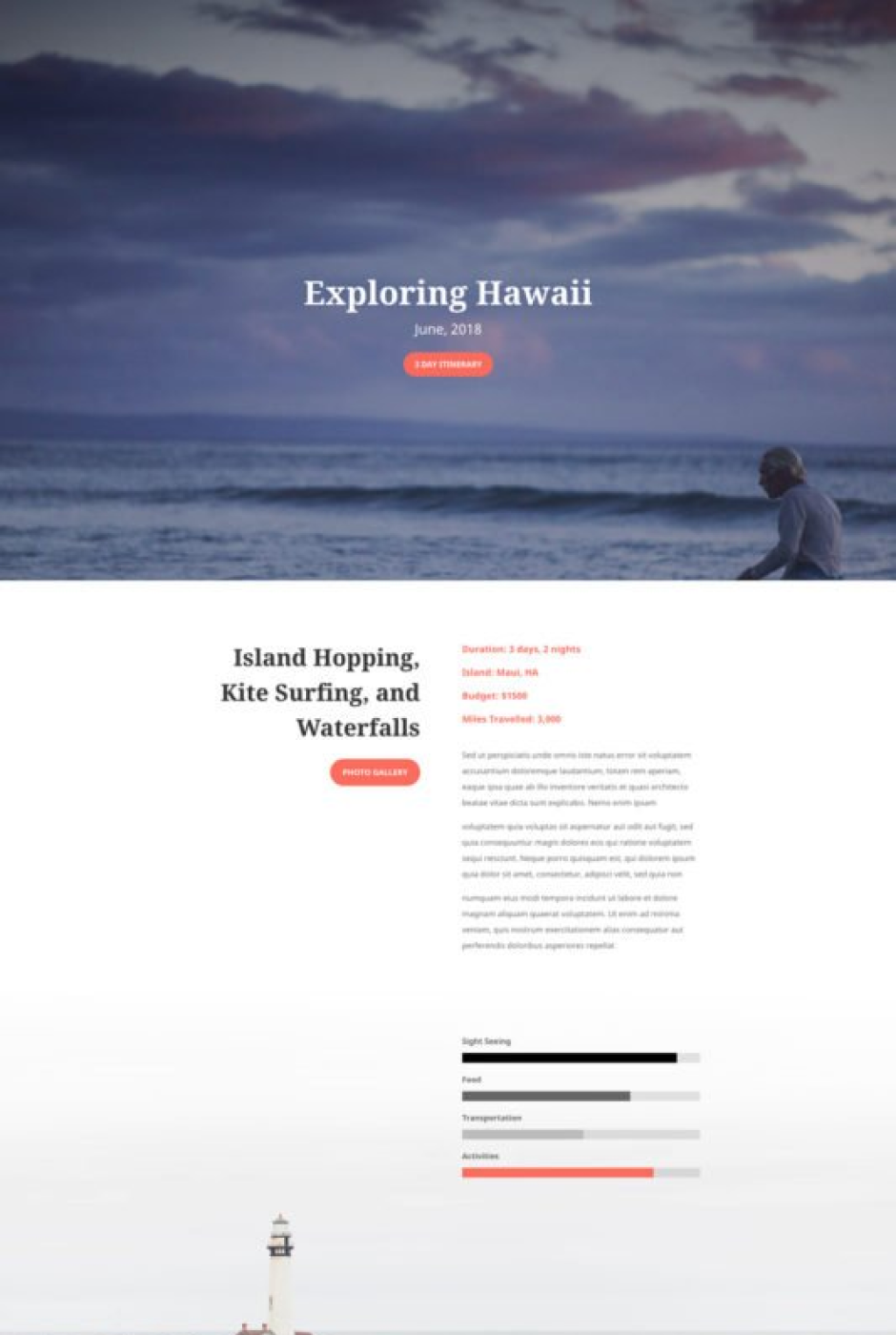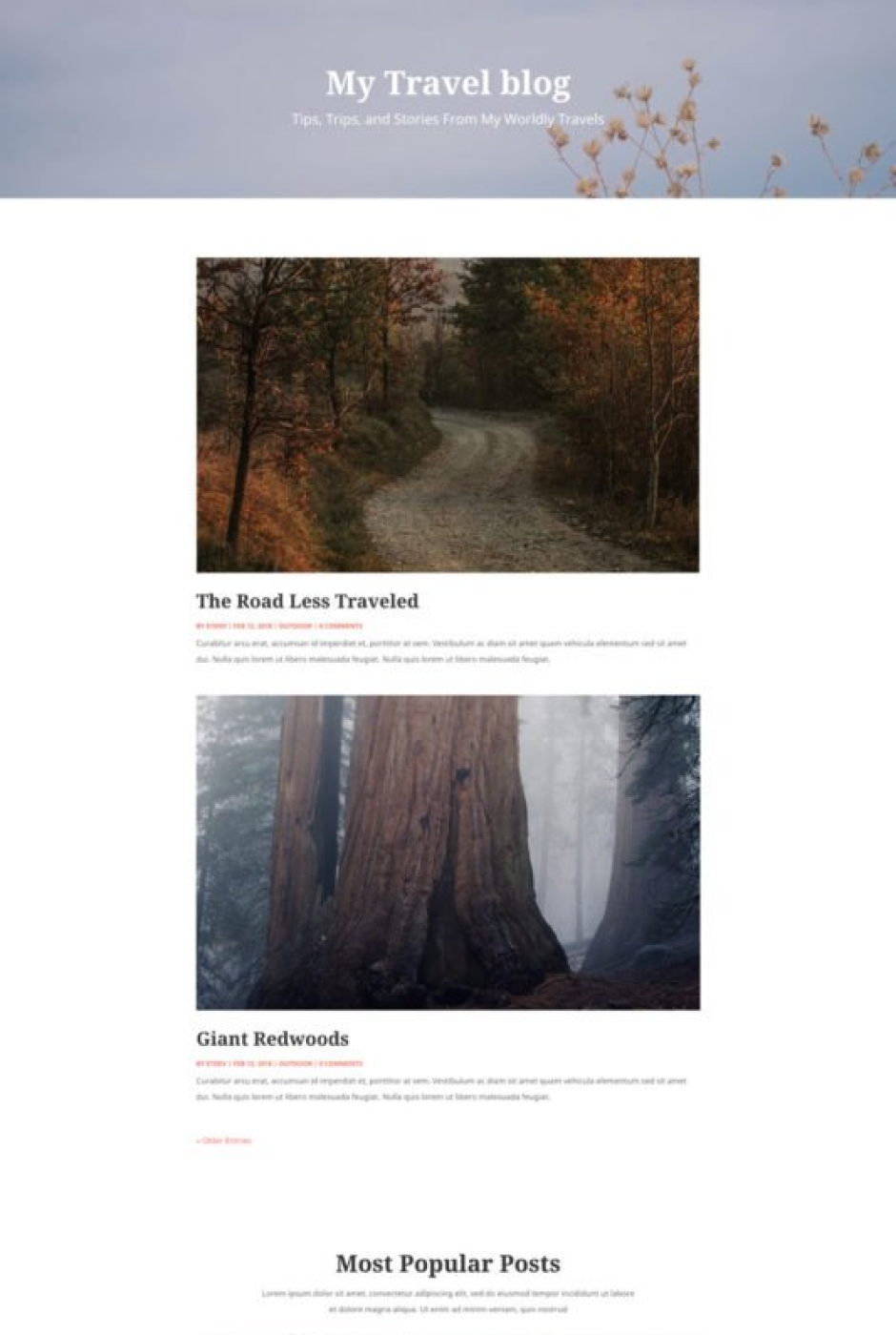 Travel Blog
Some of the unique features include images with overlapping social icons, featured posts with unique links and a special trip page layout designed to tell your story in an elegant way. The blog page is fullwidth with large featured images that work well for a travel blog. And the Noto Serif font choice fits really well with the overall design.